Automation Solutions to power Industry 4.0
Utilizing cutting edge mechanical systems and PLC or manual control architectures, our qualified engineering teams integrate robotics, vision, part handling, and motion systems from all major industrial automation companies. We fabricate all custom components in-house, which gives us tight control over quality while allowing us to react quickly and make adjustments as the project progresses. Our strong team of electricians and programmers deliver intelligent, operator-friendly control panels, interfaces, and data management systems that are easy to maintain and integrate seamlessly with your existing factory floor systems.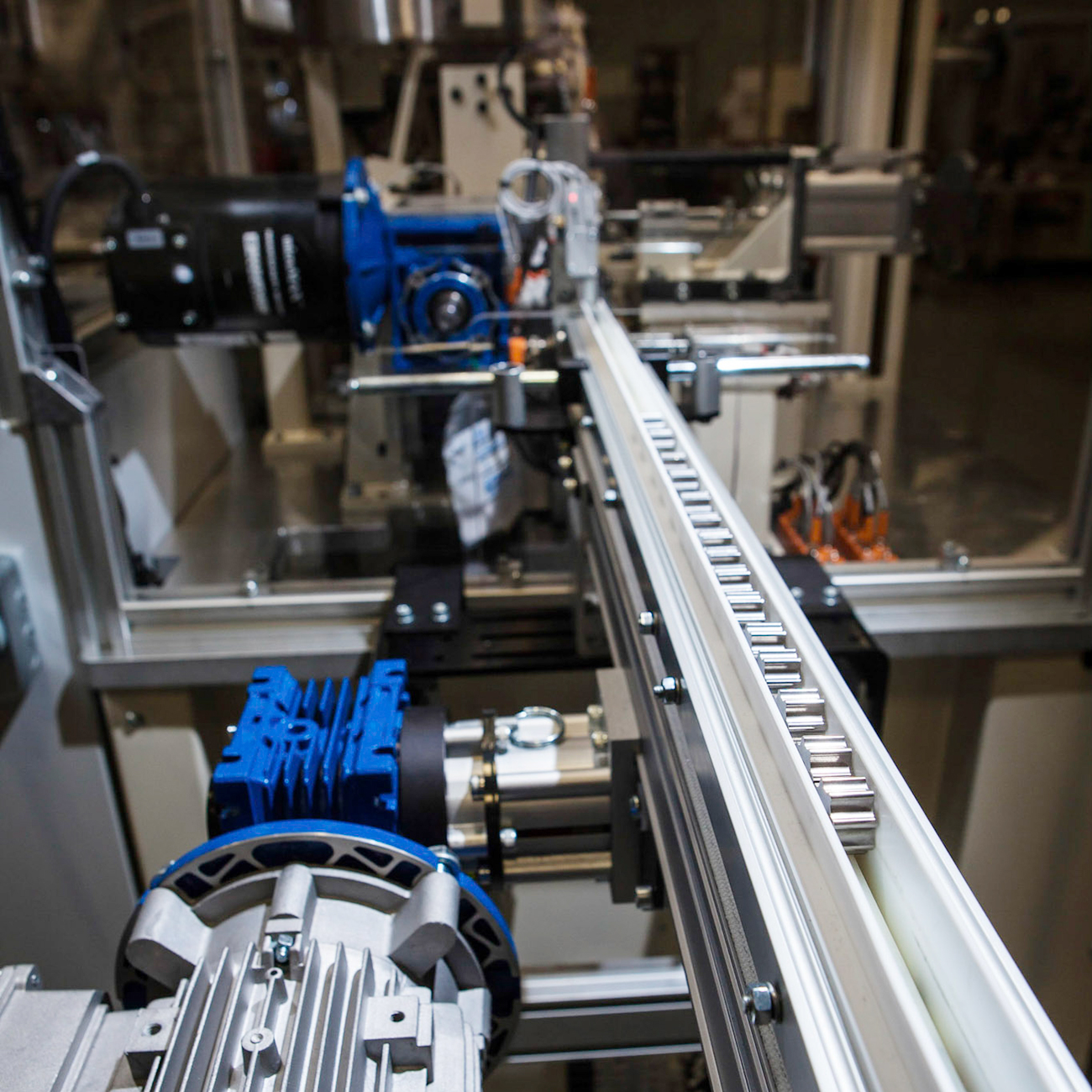 System Integration
Regardless of your project's parameters, our goal is always seamless system integration. Our service and expertise don't end after the build, or even after the set-up. They carry through every detail of the process from beginning to end. Because every business and every project is unique, we'll be here for you with customized solutions and ongoing support.
There's a reason we've become an industry leader. Whether you need a single-cell workstation or a complex, customized multi-station assembly line, we always exceed expectations. Because our service goes beyond design and build, we work with you through every step, including installation, set-up, and ongoing support—always cognizant of your test, measurement, and inspection objectives. With our reliable assembly and test equipment tailored to your individual application, the only outcome is a competitive advantage for your business.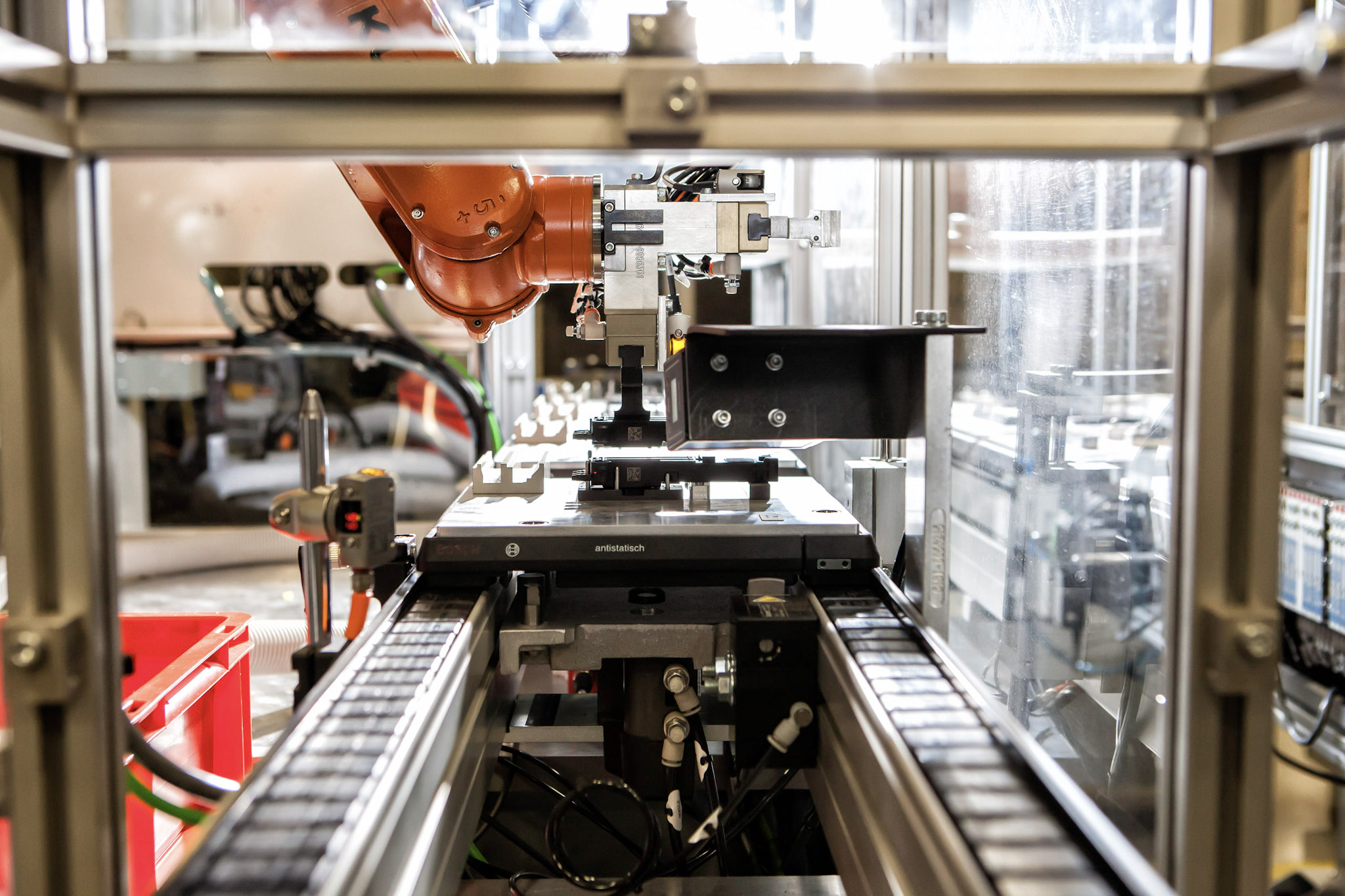 Automated Transfer Assembly
At IATGlobal, we have established ourselves as a premier provider of well-engineered custom assembly machinery. In hundreds of installations worldwide, we have helped our clients accelerate production, improve product quality, and gain a competitive advantage in dynamic verticals such as the automotive industry. From concept development and design engineering to build, integration, and ongoing service and technical support, our pioneering solutions provide quantifiable improvement to production operations.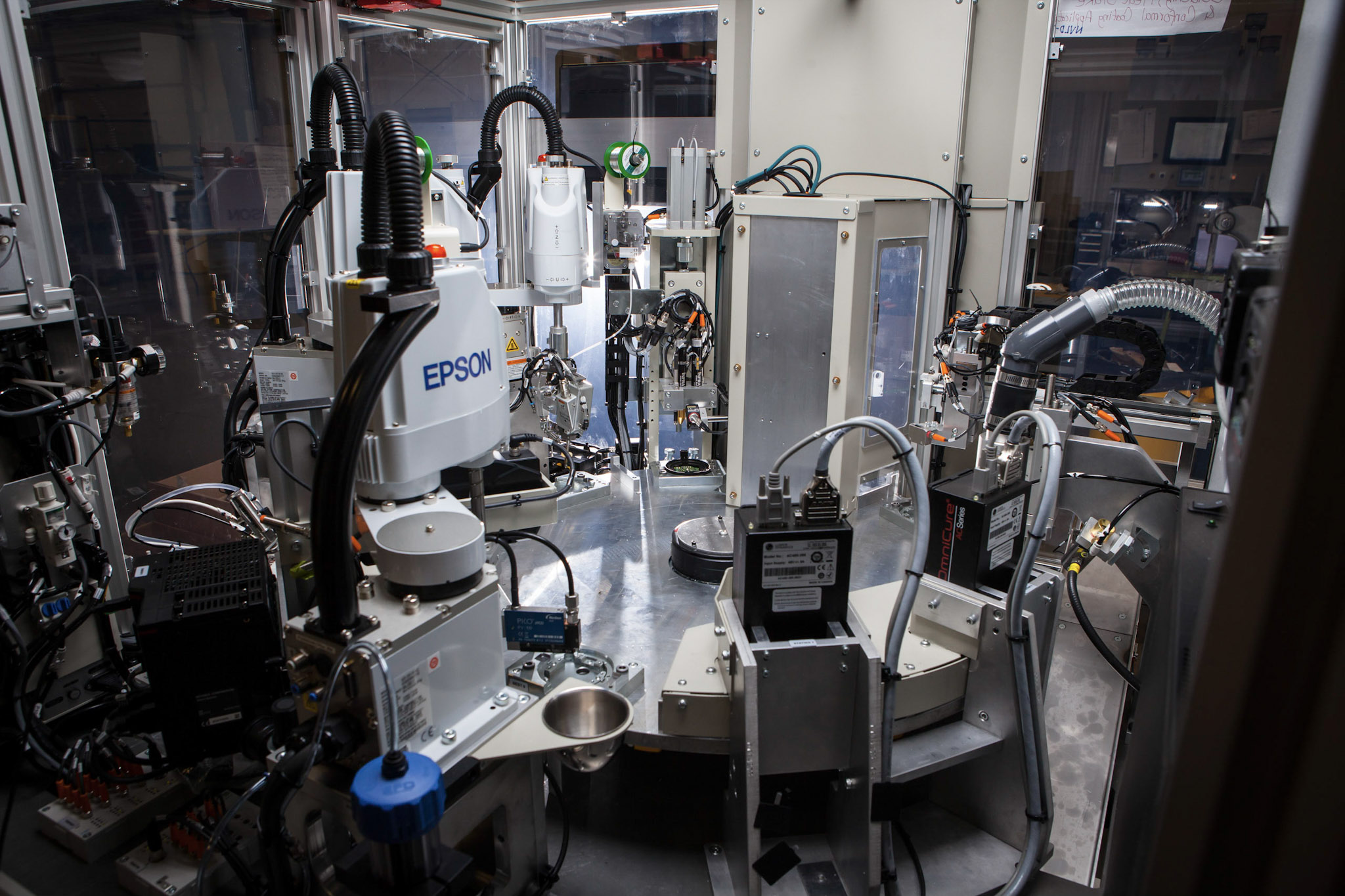 Multi-Station Assemblies
Our strategies are based on experience and produce designs that have been proven to perform by major industrial manufacturers. From simple workstations to complex multi-station assemblies, we go over and above in terms of the quality, flexibility, and scalability we can offer.
From simple, single-cell workstations to sophisticated, multi-station automated assembly lines IATGlobal delivers robust, high-reliability equipment that improves quality and throughput while being scalable and adaptable to shifting production requirements. Our clean designs and insightful assembly strategies have benefited major Tier 1 automotive suppliers as well as clients in several other industrial markets. We respect that intellectual property is a valuable asset to your organization, and all of our equipment is delivered with an engineering package that includes all documentation, schematics, and manuals.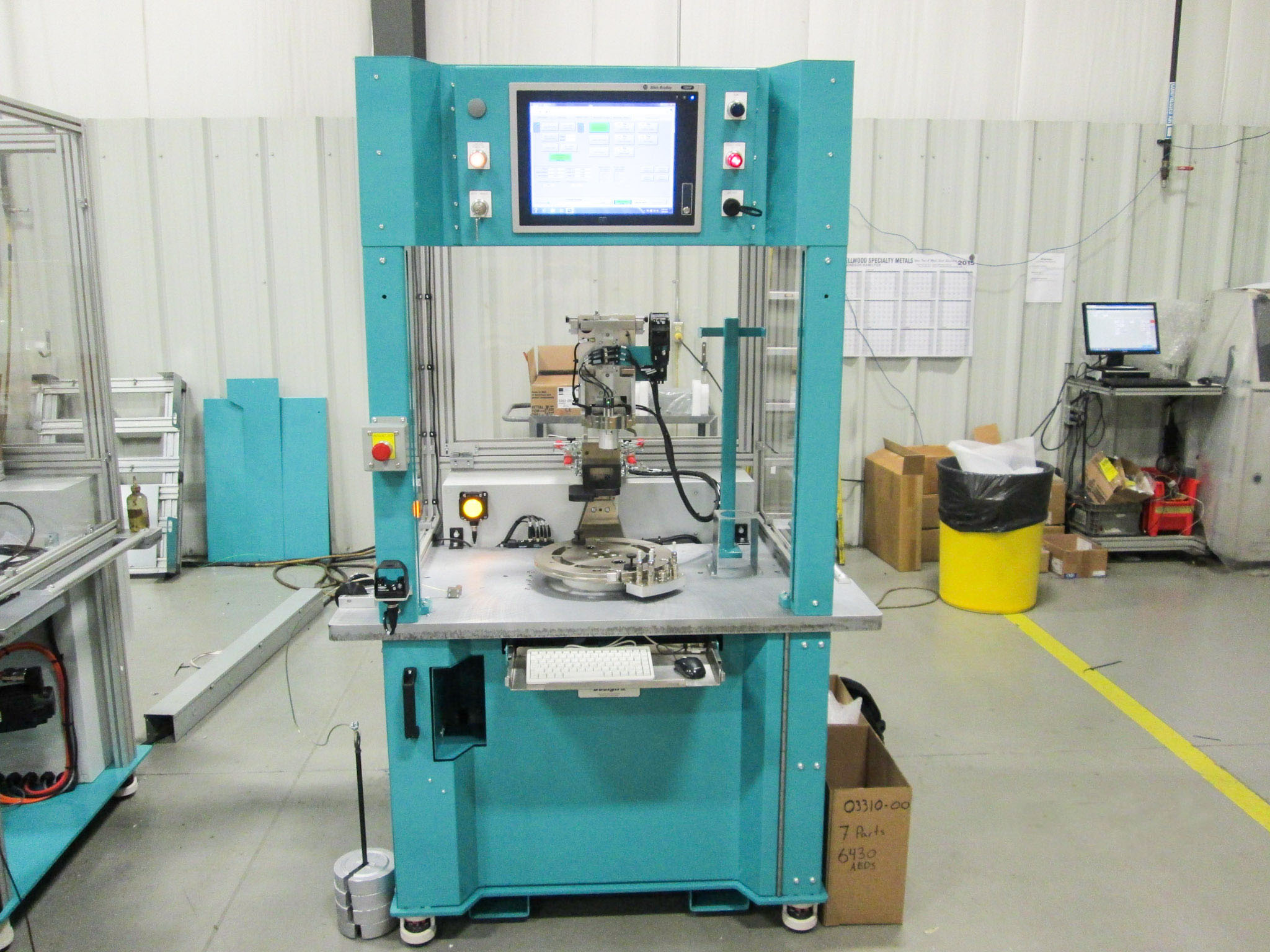 Standalone Assemblies
With our experience supplying manufacturing facilities around the world and across a range of industries, we are capable of producing equipment and technologies tailored to any need. Whether you require a pre-engineered solution or a completely customized standalone assembly machine, we'll make sure it's right for your business.
IATGlobal is a developer of equipment and technologies that offer a range of manufacturing solutions, from pre-engineered systems to completely custom solutions for specialized manufacturing applications. Working for a wide range of applications and global manufacturing facilities, we are able to create standalone assembly machines to handle multiple processes from the convenience of one location. From the automotive industry to the machine shop, we have the capabilities to create whatever solution your business requires.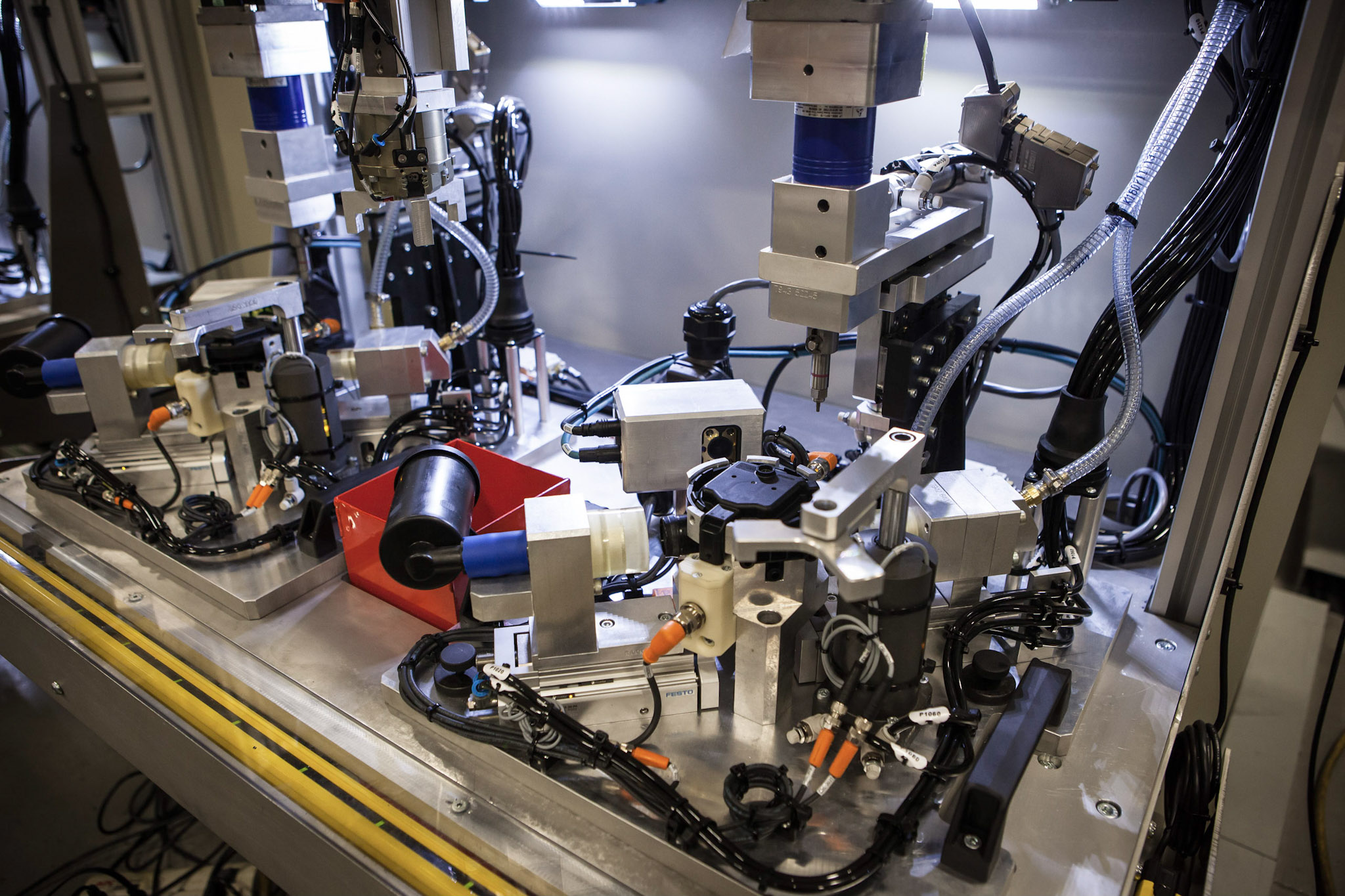 Test Equipment
Our ready-to-use test systems are compatible with a variety of designs, allowing you to easily check for any deficiencies. Beyond engineering and building, we are also here to guide you through the installation and set-up process and provide technical support, helping you improve quality and production.
We have a strong background building advanced test machinery for Tier 1 automotive manufacturers and several other industrial markets. Our full turnkey services support automatic and semi-automatic, synchronous and non-synchronous, standalone, and modular designs.
Examples include leak testing, tolerance gauging, functional testing, electrical testing, defect detection vision systems, NDTs, and more. In addition to engineering and building, we manage installation and set-up and provide ongoing technical support.
IATGlobal is an industry-leading provider of robust and innovative test machinery custom engineered for your individual application. Our multi-disciplined engineering team takes a regimented and insightful approach when executing your ideas, transforming them into powerful yet practical solutions that improve both product quality and yield rates. With a worldwide client base, we specialize in the design and build of functional testers and automated test, inspection, and measurement equipment that integrates into your existing systems to reduce the incidence of non-conforming products.